Culture-rich but budget-friendly, Ilocos is a great place take both friends and family.
Ilocos is a place where old meets new: heritage cities with cobblestone streets, zip lines across new bridges, and food markets selling their famous empanadas.
Planning a trip of your own? Check out this budget-friendly itinerary from Drew Arellano and "Biyahe ni Drew":
Quick facts
Ilocos is divided into two independent provinces: Ilocos Norte and Ilocos Sur. The capital of Ilocos Norte is Laoag City; while the capital of Ilocos Sur is Vigan, a 16th century town that has been preserved to this day. In fact, new establishments like restaurants and hotels are required by law to be designed in the Spanish colonial style of the heritage city.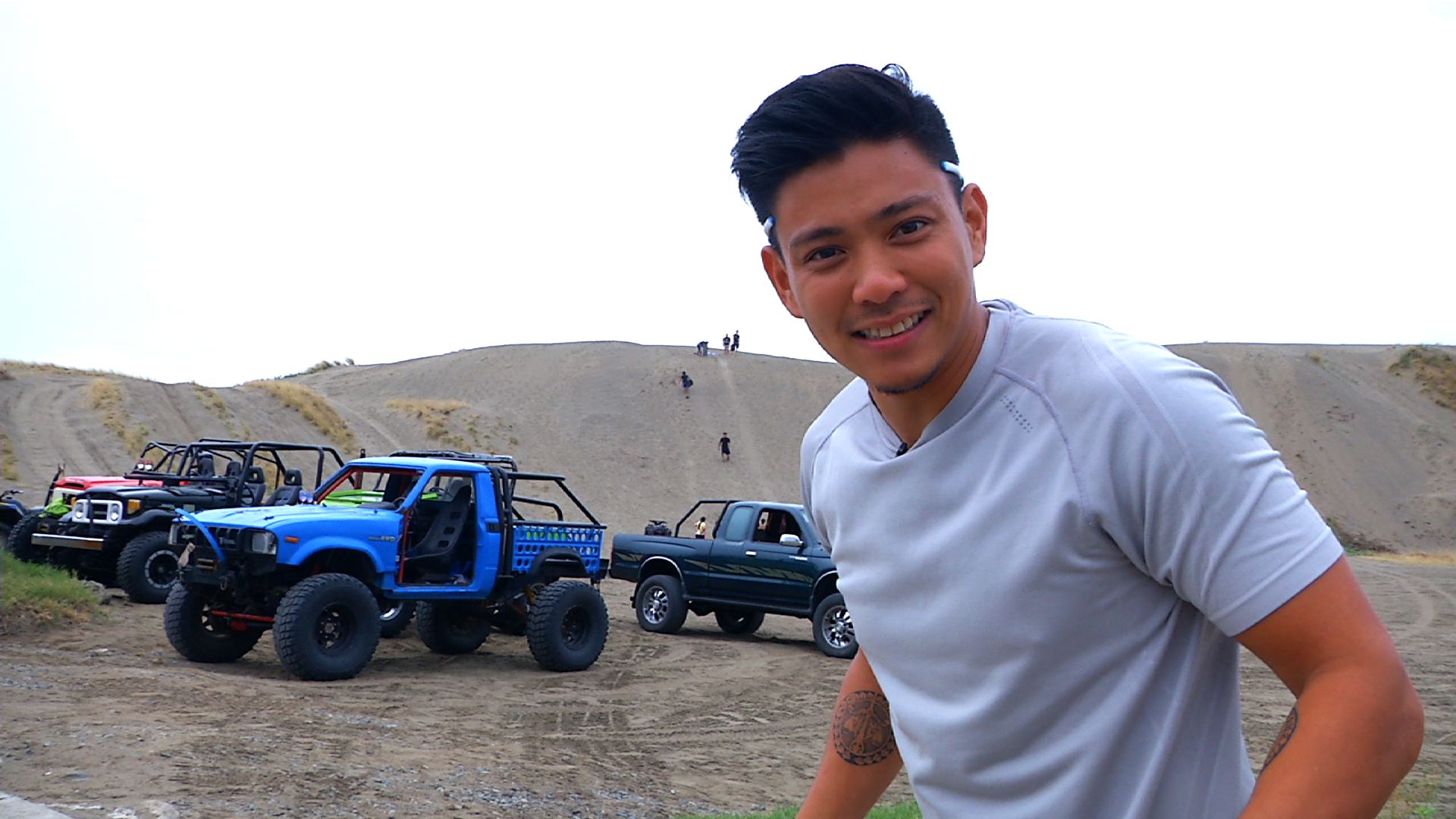 How to get there
Drive. Vigan is 400 kilometers north of Manila. If you're driving or taking the bus, that comes out to an eight-hour road trip.
Fly. Laoag International Airport is just an hour's plane ride away from Manila.
Getting around. Once in Vigan, tricycle rides cost P10 within the town proper. You can also take a horse-drawn calesa for P150 an hour.
Super stopovers
Stopover #1: Santa Maria, Ilocos Sur
Visit the Nuestra Señora dela Asuncion Church, a red brick church built in 1769. Twenty minutes from the town proper, you'll find Pinsal Falls and see cool water sliding down a smooth cliff face and into a natural blue-green pool. Want to swim and take photos? Entrance is free!
Stopover #2: Narvacan Stone Beach Grotto, Ilocos Sur
If you're tired from driving, take a break here and take in the view of the sea.
Stopover #3: Quirino Bridge (Banaoang Bridge), Ilocos Sur
Twelve kilometers after the Narvacan grotto is this famous stopover on the way to Vigan. The Quirino bridge is home to the Ilocos Sur Adventure Zone, where you can rappel down the bridge (P150 per person), zip line across it (P250 per person), or ride a kayak beneath it (P150 for 30 minutes). All attractions come with a great view of the Abra river and the mountains around it.
Once you're past the bridge, it's just a ten-minute drive to Vigan!
What to see and do
Vigan "dancing fountain" light show
"Sa dinami-dami ng mga napuntahan namin, nakalimutan ko kung gaano kaganda ang Vigan. Tuwing gabi, may kakaibang light show dito that makes Vigan really special," says Drew. Head to Vigan's city plaza to see a show of dancing fountains and colorful lights, set to music.
The light show is free! Check out the schedules below:
Weekdays: 7:30 PM (30 minutes)
Weekends: 7:30 PM and 8:30 PM (30 minutes each)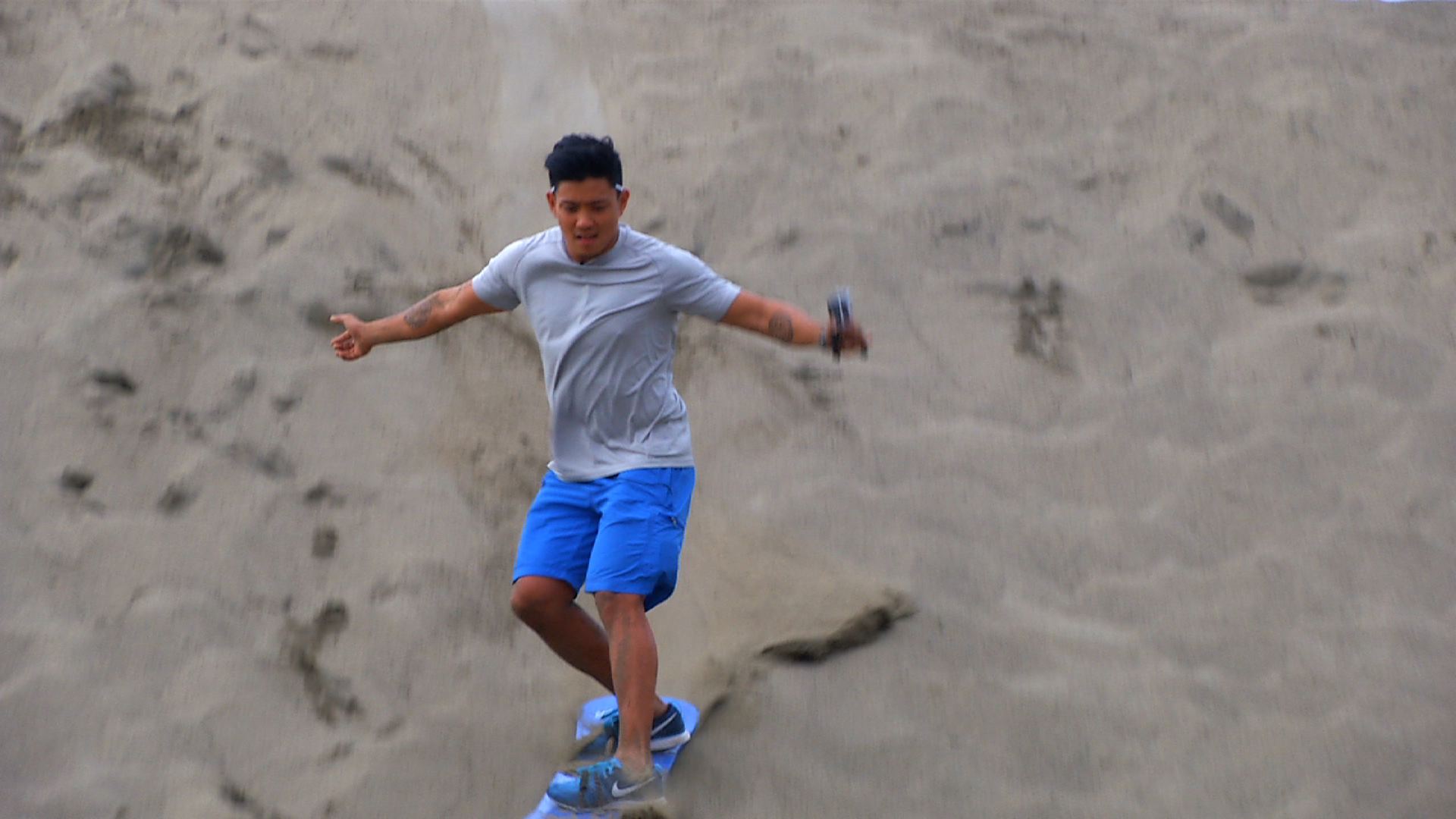 Surfing the sand dunes
La Paz, Laoag, Ilocos Norte
"Ang sarap mag-four-by-four sa kaisa-isang desert sa Pilipinas," says Drew. Don't worry if it's your first time, because an instructor will accompany you for the whole ride across 88 hectares. An afternoon of rides and sandboarding will cost P2,500 for a group of five to six people.
Our tip: Don't go on a rainy day. Wet sand won't let you slide!
Where and what to eat
Vigan empanada
ELP Special Empanada
Plaza Burgos, Vigan City, Ilocos Sur
Drew tried their special empanada (P35) and was left slightly speechless: "Sarap. Sarap. Wow. Uy. Okay. 'Yung longganisa nila kakaiba dahil garlicky pero matamis din."
Irene's Vigan Empanada
Calle Salcedo, Vigan City, Ilocos Sur
Located within walking distance from the city plaza, Irene's (P35) is a local favorite because of their tasty (albeit unhealthy) oil made from the drippings of pork. "Without a doubt, masarap ang Irene's. Pero masarap din 'yung nasa plaza. I think you should just get both," says Drew.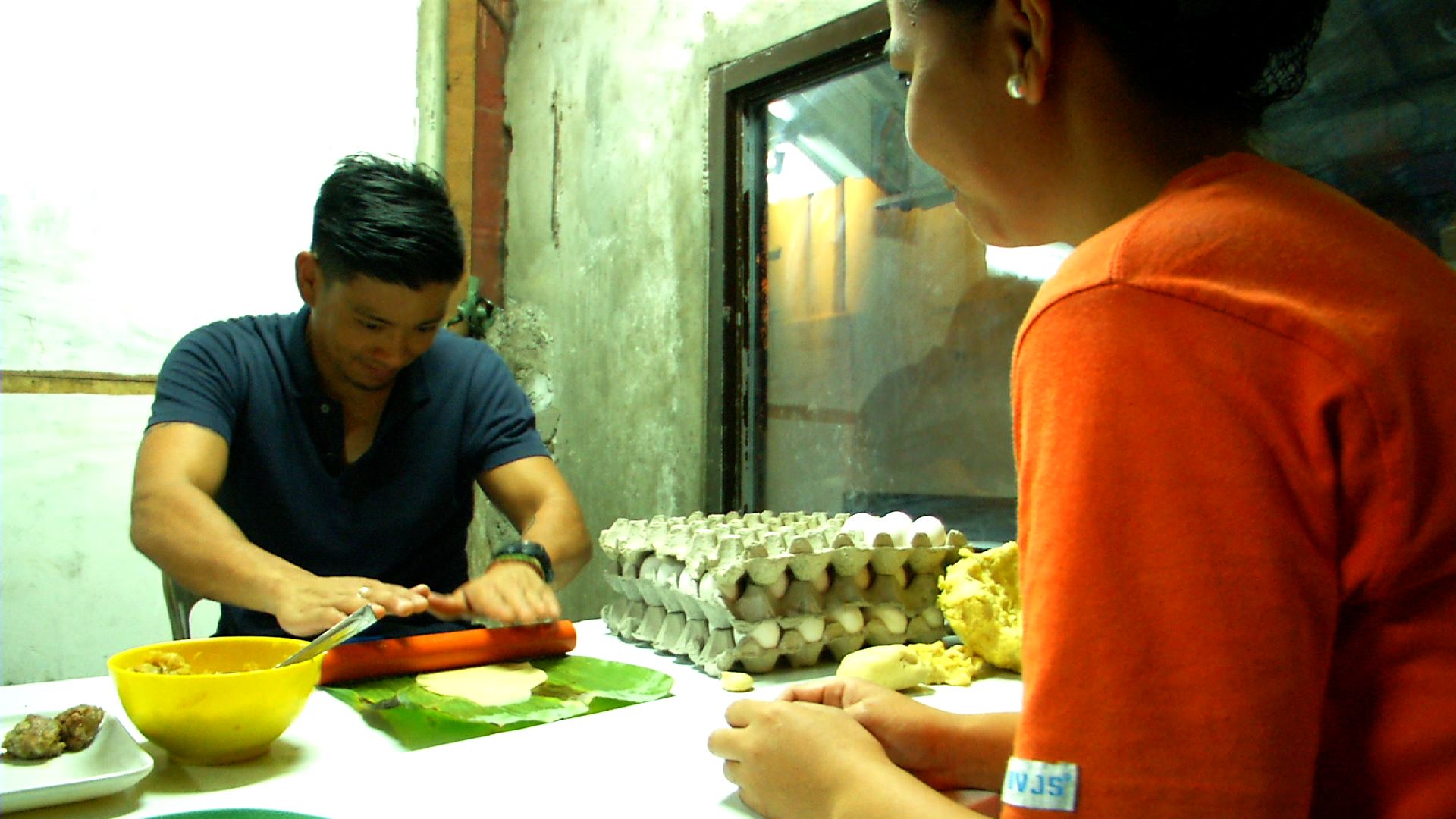 Cafe Leona
Calle Crisologo, Vigan City, Ilocos Sur
"Ang bagnet, kahit saan mo ilagay, masarap!" says Drew. Get a taste of Ilocano-Italian fusion with Cafe Leona's pizza topped with local ingredients like longganisa (P300), pinakbet (P325) and bagnet with KBL or kamatis, bagoong and lasona onion relish (P375). They also have Japanese fusion in the form of bagnet and bacon maki (P180 for eight pieces).
Ihawan sa Caoayan
Don Alejandro street, Caoayan, Ilocos Sur
This started as a street stall in 2009 selling isaw, but has grown into a full-fledged resto with a special Ilocano boodle fight! "Hindi restaurant ang tingin dito kundi kusina ng bayan," says its owner. "Pwede kang magkamay. Be yourself lang!"
Sinanglawan
Jacinto street, Vigan City, Ilocos Sur
This one's for the adventurous foodie. Sinanglaw is a stew of beef bits, bile and lamang-loob like intestines. "Hindi ko ito nakasanayan," admits Drew, "pero para sa mga taga-rito, ito ang best pampainit sa umaga." The taste is similar to papaitan but with a kick of Ilocos vinegar.
Hidden Garden Resort
Vigan City, Ilocos Sur
Relaxing interiors with lots and lots of plants — perfect for a foodie's day out. Try their pinakbet and dinengdeng (P150 a palayok).
Herencia
Paoay, Ilocos Norte
Right across the famous Paoay Church is Herencia, a small cafe serving pinakbet, longganisa and dinardaraan (dinuguan) thin-crust pizzas. And because the longganisa of Ilocos Norte and Sur are different, the pizzas taste different, too.
The interiors are cute, as well — some tables were repurposed from sewing machines, so the bottoms have pedals!
Where to stay
Hotel Felicidad
V. de los Reyes corner Florentino street, Vigan City, Ilocos Sur
Heritage town, heritage hotel. Their rooms are decorated with wooden furniture and old-style window shutters. A single bedroom with air-conditioning and a private bathroom costs P2,750 a night.
Cordillera Family Inn
Florentino street, Vigan City, Ilocos Sur
For those traveling in big groups, Cordillera Family Inn has large bedrooms: P5,000 for 10 people and P10,000 for 20 people.
What to buy for pasalubong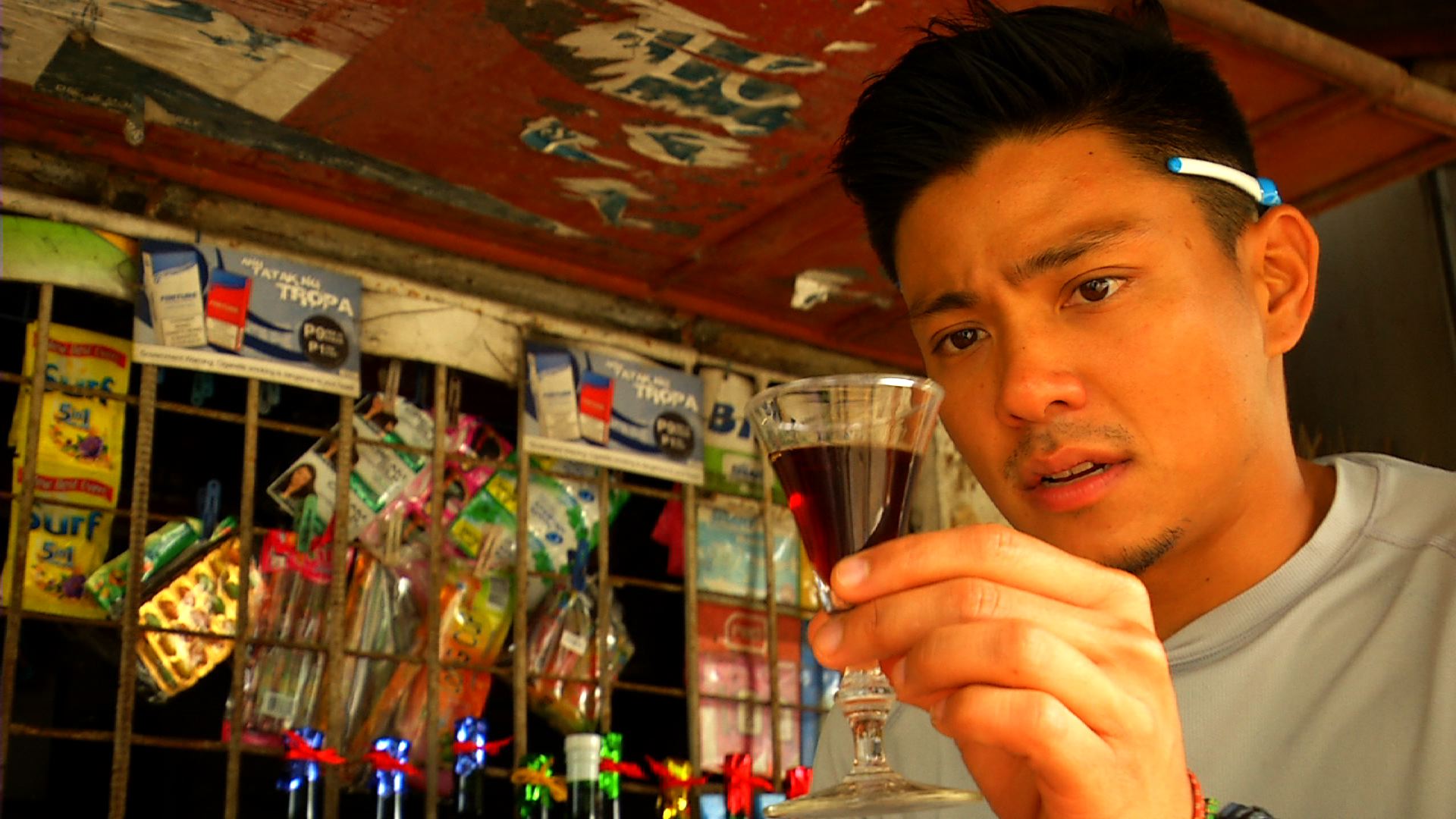 Basi
San Ildefonso, Ilocos Norte
If you're flying out from the Laoag Airport, take a detour to San Ildefonso and buy a bottle of basi, a sweet wine made from fermented sugar cane.
Vigan souvenirs
Head to Calle Crisologo and you'll find a wealth of souvenir shops selling miniature calesas, refrigerator magnets, t-shirts and woven goods like placemats and blankets. If food's on your mind, grab a bag of their famous chichacorn (garlicky popped corn kernels).
Royal bibingka
Marsha's Delicacies, National Highway, Cabalanggan, 2727 Bantay, Ilocos Sur
On the drive back home, stop over at Marsha's Delicacies and try a new favorite of Drew's: bibingka! The bibingka here isn't different from the cake-like ones in Manila. Served in small cups, the royal bibingka is gooey and chewy; the supreme version comes with extra cheese.
"I'm shocked na first time ko pa lang ito matitikman kasi ilang beses na pala ako nakakapuntang Ilocos," he said. "Ang sarap niya! 'Di ba may mga pasalubong na tumatatak sa'yo? Sa Ilocos, I have two now. Longganisa and bibingka!"
Vigan longganisa
We recommend Gonzales Vigan Longaniza in Capangpangan, Vigan City. One dozen will cost you P130. For more affordable options, head to the public market.
Burnay (Ilocos pottery)
Brgy. VII, Vigan City, Ilocos Sur
Visit Vigan's pagburnayan (pottery house) and bring home clay jars or bowls. You can even take a crash course for yourself! —Cristina Tantengco/CM, GMA News
Published December 3, 2013 1:43pm
Source GMA News